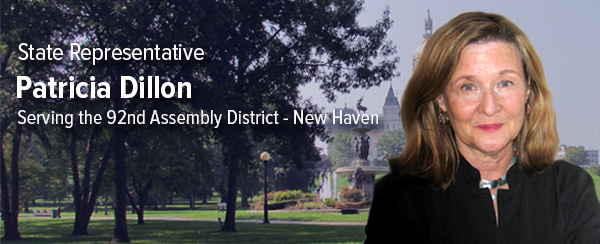 January 7, 2013
DILLON FIGHTS FOR INFRASTRUCTURE REPAIR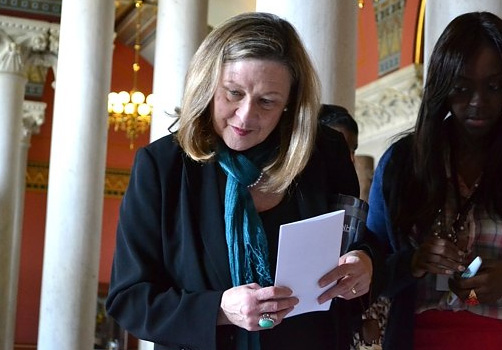 Democrat Pat Dillon (pictured at the Capitol), a New Haven state representative, has introduced a bill for the upcoming General Assembly session to bring back tolls on state highways. That way Connecticut could join states like Massachusetts and New York and New Jersey in collecting money from interstate drivers.
"We're a toll-free zone. We're paying tolls in Massachusetts, and we're paying tolls in New York. That's a lot of money. We need it for road upkeep. It's very important for infrastructure," Dillon said in an interview.
She said she'd like to see the money collected go toward fixing roads as well as boosting mass transit, "given what's going on with gridlock on our highways."
Read the article at the New Haven Independent.
---
Legislative Office Building, Room 4019
Hartford, CT 06106-1591
(860) 240-8585 | 1-800-842-8267
Patricia.Dillon@cga.ct.gov