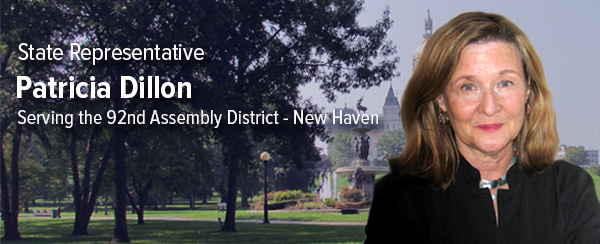 February 19, 2013
LEGISLATION AIMS TO AID SHUBERT IMPROVEMENTS
IN TIME FOR 100TH ANNIVERSARY
I recently testified before the legislature's Commerce Committee in favor of legislation (HB 5014). The bill would authorize up to $3,450,000 in state bond funds for renovations and improvements to the Shubert Theater.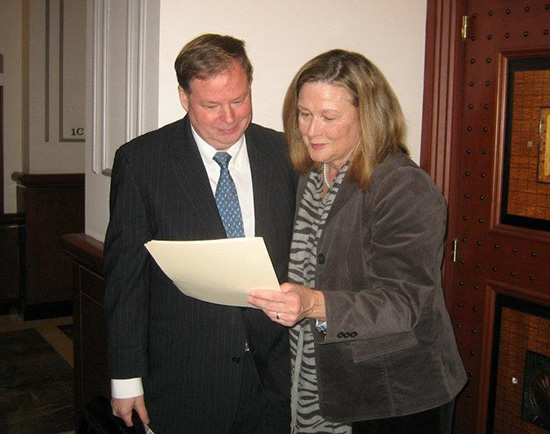 Rep. Dillon and the Shubert's John Fisher at the Legislative Office Building.
New Haven has long been so important to the arts, that it's easy to take our legacy for granted. Approaching its 100th birthday, the Shubert was just far enough from Broadway for tryouts and close enough so that companies could easily commute. Whether hosting Al Jolson, George M Cohan, Katherine Hepburn, James Earl Jones, or the musical 'Oklahoma,' in any history of American theater the Shubert played an essential, vibrant role. And it is still vibrant today.
---
Legislative Office Building, Room 4019
Hartford, CT 06106-1591
(860) 240-8585 | 1-800-842-8267
Patricia.Dillon@cga.ct.gov