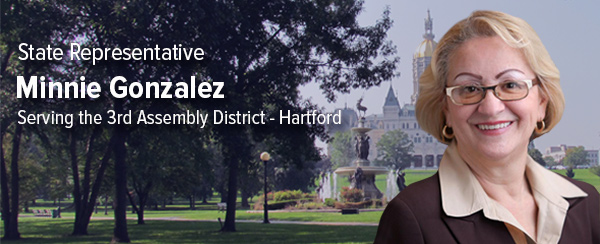 February 1, 1999
Representative Minnie Gonzalez (D-Hartford) is pleased to announce that Hartford is receiving $693,166 in federal block grant funds. The money comes directly from the United States Department of Justice and is made available to local government for the purpose of reducing crime and improving public safety.
"Hartford has been making great strides to reduce crime and the influx of $693,166 will certainly help that effort," Gonzalez said. "The money will pay for more crime enforcement and will make the streets safer."
Rep. Gonzalez represents the Frog Hollow, Parkview Avenue, Charter Oak Terrace and Behind the Rocks sections of Hartford in the General Assembly.
---
Legislative Office Building, Room 4031
Hartford, CT 06106-1591
(860) 240-8585 | 1-800-842-8267
Minnie.Gonzalez@cga.ct.gov