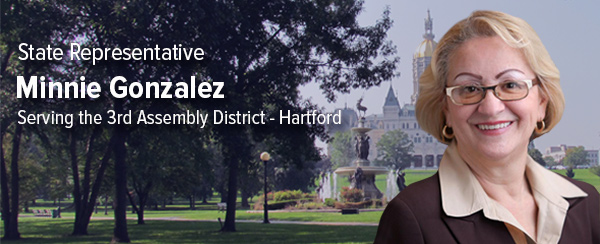 May 28, 1999
The State Bonding Commission has approved over $3 million for major improvements to Hartford city schools. Of that amount, $1 million will be spent on the upgrade and installation of wiring for Internet and other telecommunications systems in the schools. The remaining $2.07 million will be used for alterations, repairs and improvements.
"This is a fantastic commitment from the state for the revitalization of our schools," Rep. Minnie Gonzalez (D-3rd District) said. "With the state funds in place and our new superintendent instituting reform, the future looks bright for our children."
"The city and state have embarked on an ambitious plan to evaluate and rehabilitate the infrastructure of our schools," Rep. Barnaby Horton (D-2nd District) said. "This is an ongoing effort that our delegation is firmly committed to."
Hartford is one of four cities in the state to receive $1 million in funding for the expansion of educational technology. The program is a $10 million commitment from state leaders to have all schools upgraded so they can fully be part of the information age.
"As a computer consultant, I know our children need technological knowledge to succeed in today's world," Rep. Evelyn Mantilla (D-4th District) said. "I'm glad the state is recognizing that our most vulnerable school districts need extra help."
The city has already received $186,500 for structural improvements. The new bonding brings to a total $2,261,000 in state assistance for the structural rehabilitation of the Capital City schools.
"I am pleased that the state is making this commitment to both the infrastructure and education technology in Hartford schools," Rep. Marie Lopez Kirkley-Bey(D-5th District) said. "Our children need to work in a safe environment and they need tools to enter the 21st century."
Representatives Annette W. Carter (D-7th District) and Dave McCluskey (D-20th District) echoed Kirkley-Bey's sentiment.
"Hartford public schools are very much in need of infrastructure upgrades and this bond money is a welcome addition in revenue," Rep. McCluskey said.
---
Legislative Office Building, Room 4031
Hartford, CT 06106-1591
(860) 240-8585 | 1-800-842-8267
Minnie.Gonzalez@cga.ct.gov