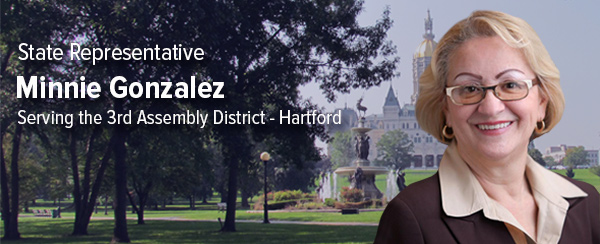 January 5, 2001
State Representative Minnie Gonzalez (D-Hartford) announced today the acquisition of funds from the Mashantucket Pequots for the Parkville Senior Center in Hartford to assist in programs and other various activities.
"I am grateful to be able to assist the senior center in any way possible," said Gonzalez. "The seniors are important to the community and we must take care of them."
Rep. Gonzalez and others from the legislature attended the senior center in December to make a $1500 donation to the Director for the center. Rep. Gonzalez works tirelessly for the benefit of her constituents in Hartford.
In addition, Rep. Gonzalez recently acquired funding from a private donor in support of the Puerto Rican Family Monument to be placed in Hartford.
---
Legislative Office Building, Room 4031
Hartford, CT 06106-1591
(860) 240-8585 | 1-800-842-8267
Minnie.Gonzalez@cga.ct.gov