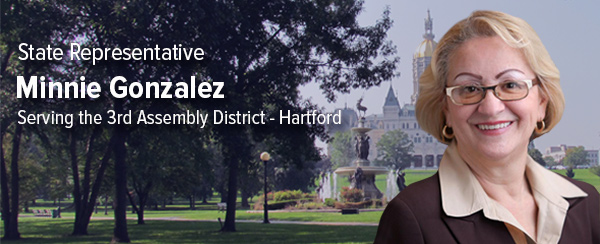 April 12, 2001
State Representative Minnie Gonzalez (D-Hartford) announced today a rally to be organized by Puerto Rican Legal Defense Fund and the Latino and Puerto Rican Affairs Commission concerning Beauty Enterprises to be held on May 1, 2001 at 2PM in front of Bulkeley High School.
"Knowing that this is been going on for [some time now] over twenty years and we cannot allow this to continue," said Gonzalez. "These are people who have been afraid to speak up and did not want to go public with this case. They finally had the courage to speak and we should show them our support"
The purpose of the rally is to support those who have been discriminated against and to encourage them to continue with the lawsuit already in place.
Anyone that is able to volunteer time to facilitate this rally is encouraged to call Minnie at 860-236-9654 or 860-240-8514.
---
Legislative Office Building, Room 4031
Hartford, CT 06106-1591
(860) 240-8585 | 1-800-842-8267
Minnie.Gonzalez@cga.ct.gov