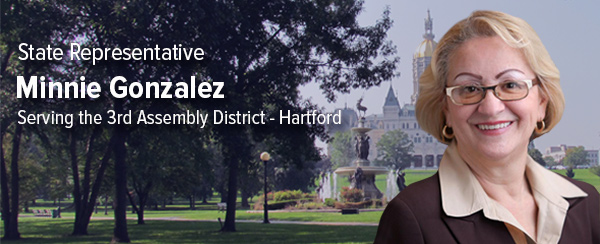 September 8, 2003
State Representative Minnie Gonzalez (D-Hartford) announces today that $280,000 in state funding will be on the state Bond Commission agenda to assist in the resurfacing and reconstruction of roads in Hartford. These funds must be approved by the state Bonding Commission headed by Governor John G. Rowland.
"I am very pleased to report that these improvements are in sight for the City of Hartford," said Rep. Gonzalez. "By getting these funds approved, we can help provide safe roads for our residents."
Rep. Gonzalez is serving her fourth term in the Connecticut General Assembly. She is a member of the Appropriations, Commerce and Public Safety committees.
---
Legislative Office Building, Room 4031
Hartford, CT 06106-1591
(860) 240-8585 | 1-800-842-8267
Minnie.Gonzalez@cga.ct.gov