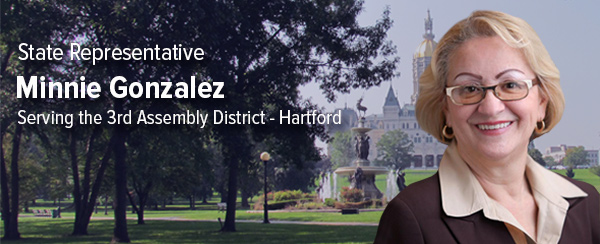 May 20, 2004
State Representative Minnie Gonzalez (D-Hartford) led a successful effort in the General Assembly to approve $70,000 in additional state funding for the Parkville Boys & Girls Club.
Rep. Gonzalez, a longtime supporter of Hartford's Boys & Girls Clubs, pressed hard to make sure the funding was included in the state budget.
The General Assembly gave final approval to state budget last week during a Special Session.
"These additional state dollars are a very good for the community," Rep. Gonzalez said. "I am thankful to my fellow lawmakers for joining me in passage of this funding. With this aid from the state in place, it will help keep kids in our community safe and off the streets."
State Representative Minnie Gonzalez is serving her fourth term in the Connecticut General Assembly. She is a member of the Appropriations, Commerce and Public Safety committees.
---
Legislative Office Building, Room 4031
Hartford, CT 06106-1591
(860) 240-8585 | 1-800-842-8267
Minnie.Gonzalez@cga.ct.gov