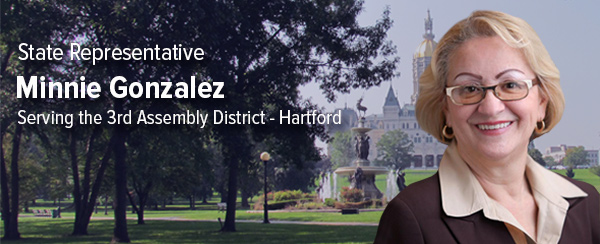 July 16, 2007
Representative Minnie Gonzalez recognized the young members of the Little League baseball team The Pirates. The team, part of the Roberto Clemente Little League organization, won a gold medal in a tournament in Florida.
"It is very important to support these youngsters," said Minnie Gonzalez. "I became involved five years ago and I continue to support the tremendous work they do."
Minnie also participated in the organization of a benefit banquet last month to raise funds for the Roberto Clemente Little League organization.
"I congratulate The Pirates and wish them continued excellence in every facet of their lives," Rep. Gonzalez said.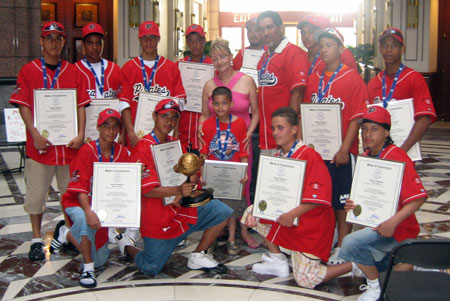 16 de Julio de 2007
La Representante Estatal Minnie González presentó un reconocimiento a los jóvenes del equipo de pelota Los Piratas. El equipo de pequeñas ligas, parte de la organización Roberto Clemente, auspiciado por Minnie Gonzalez, ganó una medalla de oro en el torneo en la Florida.
"Es muy importante apoyar estos jóvenes," dijo Minnie. "Yo me involucré hacen cinco años atrás y sigo apoyando el tremendo trabajo que hacen."
Minnie tomo parte en la organización de un banquete el mes pasado para recaudar fondos para las Ligas Pequeñas Roberto Clemente.
"Felicito al equipo Los Piratas y espero que sigan en éxito en todas facetas de sus vidas," dijo Minnie.
---
Legislative Office Building, Room 4031
Hartford, CT 06106-1591
(860) 240-8585 | 1-800-842-8267
Minnie.Gonzalez@cga.ct.gov