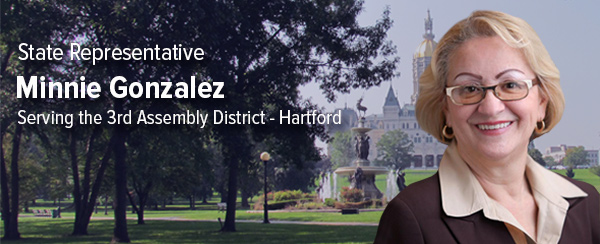 March 18, 2009
LATINO AGENCIES FACE CLOSURES WITHOUT STATE AID
First Latino Advocacy Day held at Capitol to raise awareness
By Lucy Nalpathanchil
Hispanics from across the state are demanding that lawmakers restore funding to agencies that provide support to thousands of under-served residents. Governor Rell eliminated the funds in her proposed budget for the next two years. Many of the agencies say they will close if they don't receive the state aid.
The Connecticut Puerto Rican Forum, Casa Boricua, The Spanish Speaking Center of New Britain-the list goes on and on of non- profit organizations that rely on $350,000 of state funding each year to do their work in the Hispanic community.
Carmen Sierra is the Executive Director of the groups' umbrella organization, CT Association for United Spanish Action or CAUSA.
"They speak the language. These are agencies that provide social services, education, employment training."
Junta for Progressive Action is one of the more well-known organizations that serve the Latino population in the New Haven area. It's Executive Director, Sandra Trevino, says without state money, Junta will close this summer.
"And that would effect 5-thousand individuals per year that get services from Junta. We are a pillar of the community. We are a part of the city of New Haven and we actually serve clients outside of the city."
Lawmakers in the state's Hispanic caucus point out that even when the state was doing well financially, funding for these Latino organizations still accounted for less than one percent of the state's budget. Representative Andres Ayala of Bridgeport says the money should be restored to these agencies given the fact that Hispanics make up 15 percent of the state's population and many are living in poverty. Ayala cites support from Majority leader Denise Merrill and House Speaker Chris Donovan as a sign that the caucus may be successful in getting the funding restored by the state Legislature before the session ends.
---
Legislative Office Building, Room 4031
Hartford, CT 06106-1591
(860) 240-8585 | 1-800-842-8267
Minnie.Gonzalez@cga.ct.gov