STATE REPRESENTATIVE
Kevin Ryan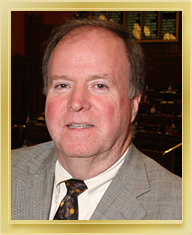 Serving the 139th Assembly District




Legislative Office Building, Room 4012
Hartford, CT 06106-1591
Capitol: 800-842-8267
Kevin.Ryan@cga.ct.gov
Dear Neighbor,
The 2014 legislative session ended recently and I want to update you about what I have been up to in Hartford. This year was a short, three-month session, but I am proud of the work that we got done in such a short period of time.
My colleagues and I were concerned about the perceived lack of response to sexual assaults on the University of Connecticut's campus, and I was honored to co-sponsor a bill that mandates reporting of sexual assaults on campus. This new law also makes sure that students who report a sexual assault are immediately notified of their rights and that the response by the university is handled by law enforcement who have been specifically trained to deal with these crimes.
In an effort to continue to help Connecticut's struggling economy, I was pleased to support a minimum wage increase, which will rise gradually to $10.10 on Jan. 1, 2017. Working parents simply cannot afford to support their families at the current minimum wage, and deserve a livable wage. We also passed legislation this session creating a new Connecticut Port Authority, utilizing our three deep-water ports of Bridgeport, New Haven and New London, and bringing jobs to our state while removing traffic from our highways.
I hope you find the information in this newsletter helpful. And please don't hesitate to reach out to my office, if I can ever be of help to you or your family!
Sincerely,