June 5, 2015
HOUSE AND SENATE PASS BUDGET ON LAST DAY OF SESSION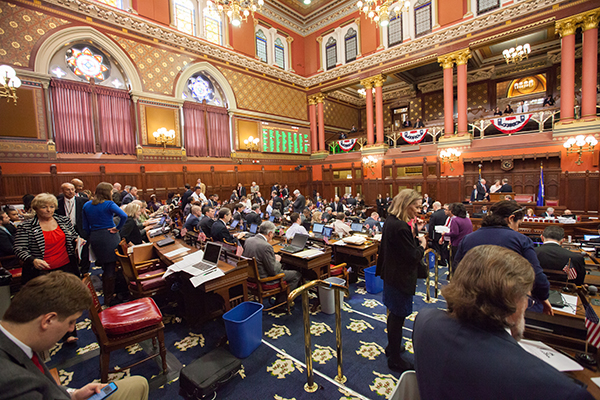 The budget is balanced, under the spending cap, protects vital services Connecticut families depend on, and most importantly helps our middle-class by providing property tax relief. It invests in Connecticut's transportation infrastructure that is critical to our future economy, asks the wealthy to pay a little more, and sets our state on a more stable, equitable path going forward.
The budget also caps the car tax mill rate at 29.36 mills by 2017. This will provide many car owners with significant tax relief.
The budget will also grow Connecticut's economy through investments in Connecticut's aging transportation infrastructure, including improvements to roads, bridges, and rail, including funding for the New Haven-Hartford rail line that will run through Hamden.
Share