September 29, 2015
HOUSE DEMOCRATIC LEGISLATORS HONORED BY CONNECTICUT LEAGUE OF CONSERVATION VOTERS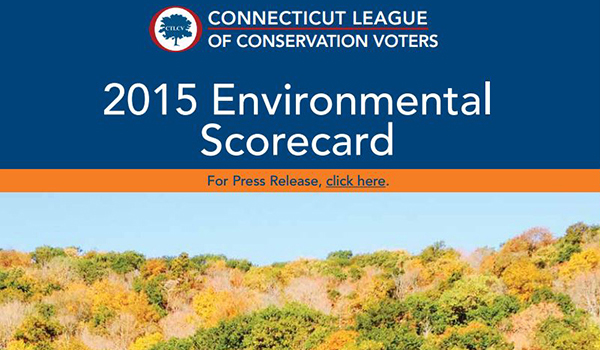 The Connecticut League of Conservation Voters (CTLCV) has released their 2015 Environmental Scorecard, and many of our members have top marks! Special cCongratulations to Environment Committee Chairman Rep. James Albis, who was recognized as an Environmental Champion.
Representatives Terry Backer, Gregg Haddad, John Hampton, Matt Lesser, Cristin McCarthy Vahey, Phillip Miller, Jonathan Steinberg, Diana Urban, and Roberta Willis were also awarded the title of champion.
The following representatives received 100% marks on for their environmental votes this year:
The following Legislators received a greater than 90% score on their votes this year:
| | |
| --- | --- |
| Rep. James Albis (93%) | Rep. Bob Megna (93%) |
| Rep. David Arconti (93%) | Rep. Emmett Riley (90%) |
| Rep. Terry Backer (93%) | Rep. Matt Ritter (90%) |
| Rep. Theresa Conroy (90%) | Rep. Jason Rojas (90%) |
| Rep. Roland Lemar (90%) | |
The score for each legislator is based on votes for initiatives selected by CTLCV such as protecting open space, state parks, supporting renewable energy, protecting water resources, and banning harmful substances like pesticides or microbeads.
---
Legislative Office Building, Room 4000
Hartford, CT 06106-1591
(860) 240-8585 | 1-800-842-8267